Karuizawa is a popular tourist spot and mountain resort in Japan. It is a dreamy place where many people wish to own a vacation home. During winter, various events are held in the town, and you can witness beautiful Christmas decorations and breathtaking views created by the nature.There is always something exciting to look up to throughout the year. The natural beauty combined with its exciting city life makes it a preferred destination for people not only to own a vacation home, but also to make it their permanent residence. Let us take a deeper look into Karuizawa and what makes it the favorite mountain resort.
How to approach Karuizawa
Karuizawa's villa landscape can be divided into different areas according to the division of administration or the purpose. At Tokyu Resort, we divide it into seven areas. Now, we will take you through these seven areas and introduce you to beautiful neighborhood.
Shin-Karuizawa Area: Key area of Karuizawa
The Shin (=new) Karuizawa area is our first approach. It is located around JR Karuizawa Station, and boasts of facilities such as Prince Shopping Plaza, Seizan Golf Course and Prince Hotel Ski Area. There are two communities; both are popular due to their proximity to the station.
One of them, "Yagasaki Bessouchi" is a place close to the internationally acclaimed concert hall, the Ohga Hall. The hall is extremely popular amongst music enthusiasts, because some of the best foreign band concerts are exclusively held here. It is a must visit place for anyone who owns a vacation home here.
The other one, "Izumi-no-Sato Bessouchi" is a quaint place located in the west of Kumoba Pond, which is a popular sightseeing spot. As you stroll along the lake and breathe in fresh air, you will feel relaxed and rejuvenated.
Kyu Karuizawa Area: The luxurious, one of the most upmarket villa area in Japan
The villa culture of Japan can be dated back to the early Meiji period when British missionary Alexander Croft Shaw first set up a villa in this Kyu (=Old) Karuizawa area. It is believed that this is where the Japanese vacation home culture originated. In this historic area, there are five communities with numerous sightseeing spots, and important cultural landmarks such as the Kyu-Mikasa Hotel, the Show Memorial Chapel, and the Kyu-Karuizawa Ginza Shopping District.
"Kyu-Karuizawa Mikasa Park Bessouchi" is located in close proximity to Mt. Hanareyama and the Kyu-Mikasa Hotel, and affords the beautiful views of the city of Karuizawa. On a bright sunny day, you can take a drive around the Shiraito Highland Way and enjoy the scenic lush greenery.
"Tsurudamari Bessouchi" is located in the foothills of Mt. Hanareyama and surrounded with greenery all around. From early to mid-summer, you can enjoy the cool and comfortable weather, which is unique to this place.
"Kyu-Karuizawa Bessouchi" is centrally located, right on the main street of the Kyu-Karuizawa Ginza Shopping District. The place is often crowded with tourists who come here to enjoy the local delicacies. If you go a little eastward, you will find the "Taiyo-no-Mori Bessouchi" and "Seseragi-no-Mori Bessouchi".
The "Seseragi-no-Mori Bessouchi" is located behind the Mampei Hotel, and many villa owners walk to this hotel to enjoy their scrumptious breakfast. It is the hotel where the legend John Lennon spent his last few summers with his wife Yoko Ono. Who wouldn't be left emotional and impressed being in the same place and having the same breakfast as them? A visit here will surely be an experience of the lifetime. Sip on the famous Royal Milk Tea and soak in the beauty of this place.
Minami Karuizawa Area: Best known for its international golf course
If you like golf, Karuizawa 72 Golf is the place you must visit at least once in your lifetime. East Course was the venue for The Eisenhower Trophy / The World Amateur Team Golf Championship held in September 2014, and the North course hosts a tournament on the LPGA of Japan Tour, NEC Karuizawa 72 Tournament held every summer.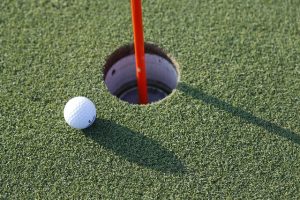 There are seven communities; "Karuizawa Ougidaira Bessouchi" and "Marubeni / Minami Kuruizawa Bessouch" are on a slope, while "Karuizawa Lake New Town", "Minamihiradai Bessouchi", "Karuizawa Shirakabadai Bessouchi", "Karuizawa Ogura-no-Sato Bessouchi", and "Happu-no-Sato" are on the level ground, which is comfortable and convenient year-round. Especially, "Karuizawa Lake New Town" is relatively new with modern infrastructure, and there are many popular outlets such as cafes and restaurants.
Minamigaoka / Minamihara Area: For the love of golf and local food
It is the area between the National Highway No. 18 bypass and the Nagano Shinkansen line, around Karuizawa Golf Club. While it is relatively smaller compared to other areas, it still has its own magnificence, because this area has second homes of many political and business heavyweights.
"Minamigaoka Bessouchi" is known as a place that Jiro Shirasu loved. "Minamihara Bessouchi" is located within walking distance of the famous Shiozawa Gourmet Street, where you can enjoy the best of local and international food. There is usually a long wait for top restaurants, however, during the off-season, you may be able to enter easily, and this is one of the privileges of owning a home in this area.
Naka-Kazuzawa Area: Large communities and their unique climate
Karuizawa has relatively high humidity throughout; however, the Naka-Kazuzawa area is known to have low humidity. This makes it the perfect choice for those who want to settle down in Karuizawa, but don't want to bear the trouble of dehumidifying their home.
There are six communities in this area. In "Karuizawa Sengataki Bessouchi (Yamanote Ward, Naka Ward, West Ward, and East Ward)", there are various properties affording great views of the highlands as this community spreads from southeast to southern foot of Mt. Asama, and there are many slopes. The place was developed by Seibu Real Estate back in the day. It remains cool in the summer, and depending on the location, the temperatures can be 1 – 2℃ lower than the other areas, making it the perfect place to escape the summer heat.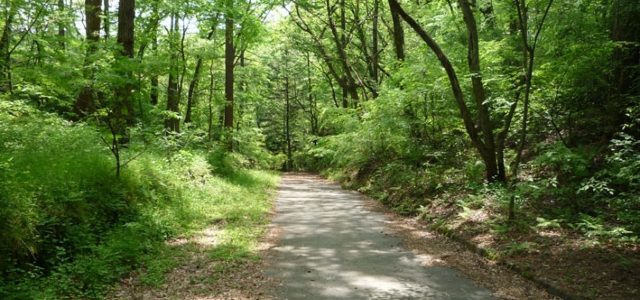 "Naka-Kurizawa/Uenohara" and "Mitsui-no-Mori Bessouchi" are within walking distance from Naka-Karuizawa Station and great choice for those seeking easy access. "Naka-Karuizawa / Uenohara" is mostly flat and make perfect choice for those who want to settle down or use the villa round the year. "Mitsui-no-Mori Bessouchi" is perched atop a small hill, and good for those who seek a great view.
Oiwake Area &Nishi Karuizawa Area: Come experience the atmosphere of Edo Period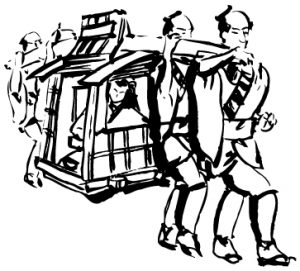 The Oiwake Area offers a stark contrast to the Western atmosphere of Karuizawa. It was once a flourishing post town on the Nakasendō trail, and it is the perfect area for those who enjoy being in the traditional Japanese ambience. It would be great to visit Oiwake-shuku Hometown Museum, which showcases the rich history of this lovely and well-preserved area.
If you are planning a long term stay or wish to settle down in Karuizawa, "Nagakura / Ōhinata" and "Nagakura / Ōhinata Asamadai" in Nishi Karuizawa area are the right choice. As the property prices are reasonable compared to the other areas, the number of people settling down here is increasing. Consequently, there are many new houses being built.
*****
How was it?
Each of the areas in Karuizawa has a unique appeal and offers an unmatched experience that cannot be described in words.  This article offers a sneak peek into Karuizawa, and we hope it inspires you to explore it further.
If you need further information on Karuizawa area and the properties, you can get in touch with us. There is still a lot to know about the area, and we are here to assist you to find an ideal property.
This article has been translated by Jessie Jackson from the original Japanese article
「多くの個性が楽しめる軽井沢エリアの別荘地」by Besso Concierge.
---